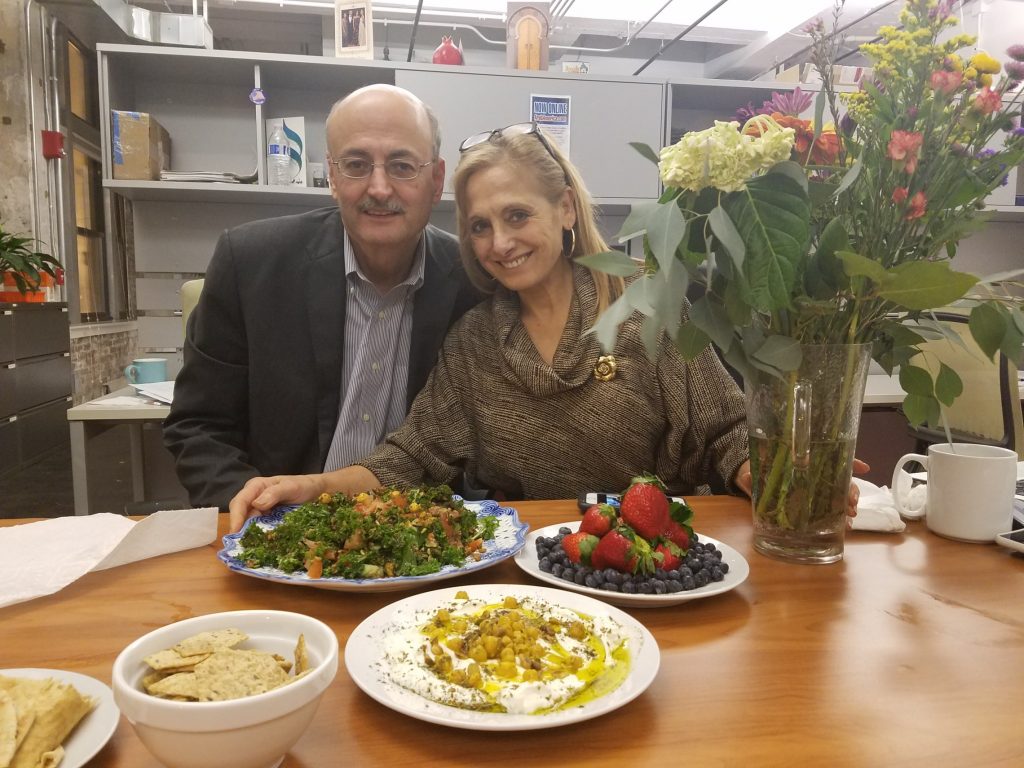 Summary: This story originally appeared on Arab America website. It is a fun and beautiful story of an Arab woman cooking experience with her friends.
Source: Arab America
BY: Dahlia Shaaban/Ambassador Blogger
It is said that when a woman cooks, she transmits magic through her fingertips and into her dishes to nourish loved ones.
It's Women's History Month and at Arab America, we're honoring the women who have been the custodians, the fire keepers in the traditions of the Arab kitchen, in its beauty, simplicity, and comfort.
I don't recall when I started following my mom around the kitchen; I was maybe six or seven years old. I followed the magic, excitement, and deliciousness of it all, while always keeping watch and waiting to jump in. I learned her secrets through whispers and winks, as well as hands-on practice.
Then I started following the women of my extended family, and The Honorary Tantes of the larger Egyptian community of Northern New Jersey around their kitchens.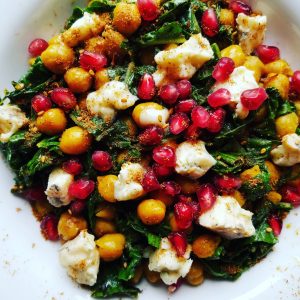 As families, we all took turns gathering in homes sharing potluck feasts, always trying to find room on the table for dishes and chairs for the people that kept streaming in. There was always so much food. It miraculously seemed to multiply to feed a tribe. Macarona Bechamel. Roasted meats. Grapeleaves and mahshi. Stuffed savory pies. An occassional salad. Weekend miracles in magic and tribal provisions.
And it's a magic that we as Arab women know a lot about. But it's not just magic, is it?
It's work – a woman's work – and care, an everyday labor of love. It's often conscripted and taken for granted.
Growing up, I learned the little strategies and secrets of the women in my family to prepare feasts for large groups of people, even on short notice: batches of rice and lentils already prepared for the week; pantries stocked with plenty of dried beans, nuts, spices, and jams; lebneh, cheese and fruit in the fridge; and pita bread and sweets in the freezer. Courting the unscripted, the women were always prepared.
Amal, Warren, and I had one of those days at the Arab America office in downtown Washington, DC recently, where I came to volunteer for a couple hours.
I showed up to the office with kale, homemade lebneh (strained yogurt), chickpeas, and a wild rice blend.
Amal pulled out the za'atar, sumac, olive oil, tomatoes, cucumbers, pita bread, and fruit from the office kitchen.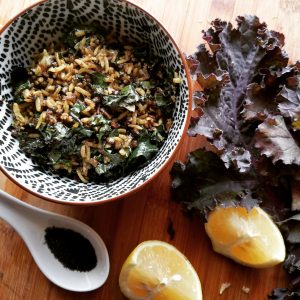 We created feast: an Arab-inspired kale salad with wild rice and sprinkles of sumac and lebneh, adorned with sprinkles of za'atar, chickpeas, and swirls of olive oil.
They told me it was their 41st anniversary of the day they first met on the Ohio State University campus.
Amal and I smile at the ways that we, as Arab women who grew up in the kitchen, are perhaps intuitively prepared for impromptu feasts of celebration.
We never know when we'll make a fattoush or tomato cucumber salad or tabbouleh. We never know when we need to make a spread with lebneh, hummus, and fresh pita bread. But we always know to keep sprinkles of za'atar, cumin, and sumac on hand.
When Amal and Warren marveled that I made my own lebneh, I observed that perhaps it was a perfect metaphor for my vision of planned culinary adventure inspired by my Arab heritage: incredibly easy to make, but just requires a little time and attention. And lots of love.
I told them straining the lebneh is the easy part. All you need is a fine mesh strainer and cheesecloth. Time and gravity take care of the rest.
But the real fun is using that lebneh to preserve your own cheese. I learned the patient craft of mouneh from my teacher Sawsan Shaaban in Lebanon when I volunteered with Souk el Tayeb, a Lebanese organization and brainchild of Kamal Mouzawak that preserves and celebrates Arab culinary traditions and community.
She taught me the slow, delicate, attentive rhythm of preparing jars of mouneh, and helped me breathe into patience with the craft.
In her book Day of Honey, my friend Annia Ciezaldo describes the importance of mouneh as a culinary art to store fresh fruits and veggies from the garden and wilderness that can survive the winter and hard times. The word mouneh not only refers to the tradition of making the food, she explains, but also encompasses an entire way of life in which families and communities gather to jar these foods over coffee, tea, and village gossip. It's a medium to exchange tales of life and love. In the end, each family can leave with batches of jams, lebneh, pickles, and more that the collective hands of their community created.
In this season of celebrating women, thank the women closest to you for all the everyday nourishment and love they offer, and the traditions they keep alive. Not just in words, but offer help in the process from meal prep, to entertaining, to clean up – jump on in.  At the very least, take on dishes.
These practices of support can themselves become revered traditions, as we create space for the women we love to smile into the gratitude of her tribe and the magic she nourishes.
Read other food stories on Arab America website.